As we enter the beginnings of the holiday season and rapidly approach the end of another year, businesses get their promotions ready, and while consumers are looking for the best deals, Google is giving away free credits away on their Google Play Store!
Requirements
You just have to own a device that has the Android Operating System installed with access to the Google Play App.
How to Get Free Google Play Credit
Getting it is simple. However, the only catch is you need to have an Android operating system and the credits has an expiration date.
Go on to your Android device.
Open the official Google Play Store app.
Scroll down the home screen of the Google Play Store app until you see a colored banner panel that shows the free Google Play Credit for you promotion. (Refer to image below for reference).
Click on the banner.
Congrats! You are all set to use the credit on whatever apps or games that are on the Google Play Store!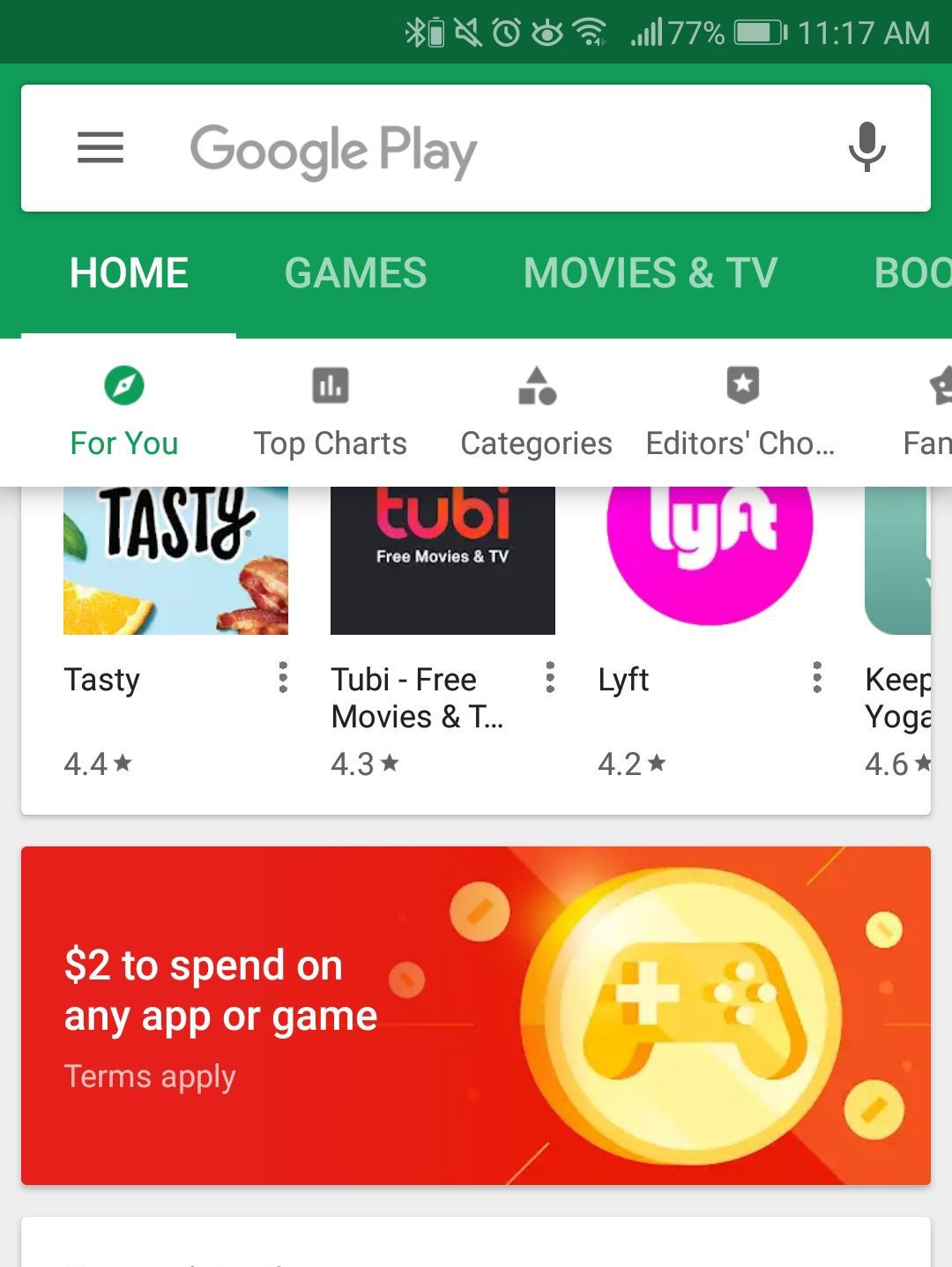 Disclaimer - This blog post is not sponsored by Google (I wish I were though!)
Because this is most likely something they're offering due to the holidays, I wouldn't wait on this and get right onto clicking that banner. Also, I would guess that Google will take down this free Google Play Store credit promotion around December or the end of the year, so if you are reading this and it's past November or December of 2018, you are probably too late and will have to keep an eye out again in the future.