Every time the guys responsible for improving GhostJS makes a major version upgrade to the GhostJS blogging platform, like with most software, things are bound to break due to a lot of factors, and one of them is compatibility issues - in this case, theme compatibility.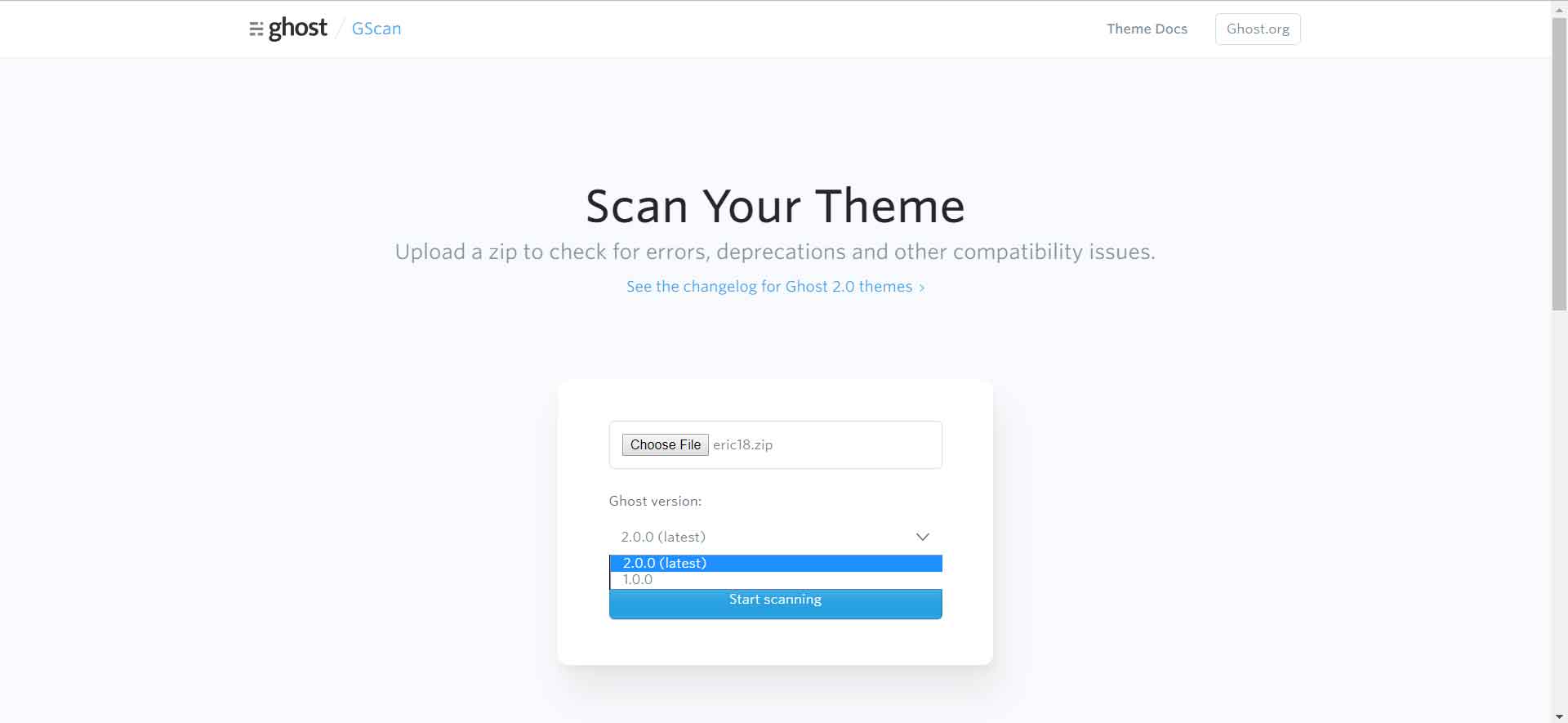 Luckily, GhostJS released a free web tool where you can upload your GhostJS theme as a .zip file where they will automatically scan through your code to check for any errors, deprecations, and other compatibility issues. They even provided a convenient dropdown menu in which you can choose which major version of GhostJS you are checking the theme against.
Compress your GhostJS theme file into a .zip file.
Go to https://gscan.ghost.org/
Upload your GhostJS theme .zip file
Select a version you want to check the theme's compatibility against.
Click "Start Scanning"
The process usually takes only a few seconds so make sure to stick around. Once the tool is finished scanning, it will return to you a page with a score as well as a list of issues (if any) that you should consider fixing.
As an example, I used my current theme which was built primarily for version 1.x. Please note that in the screenshot, I scanned my theme with GhostJS 2.x.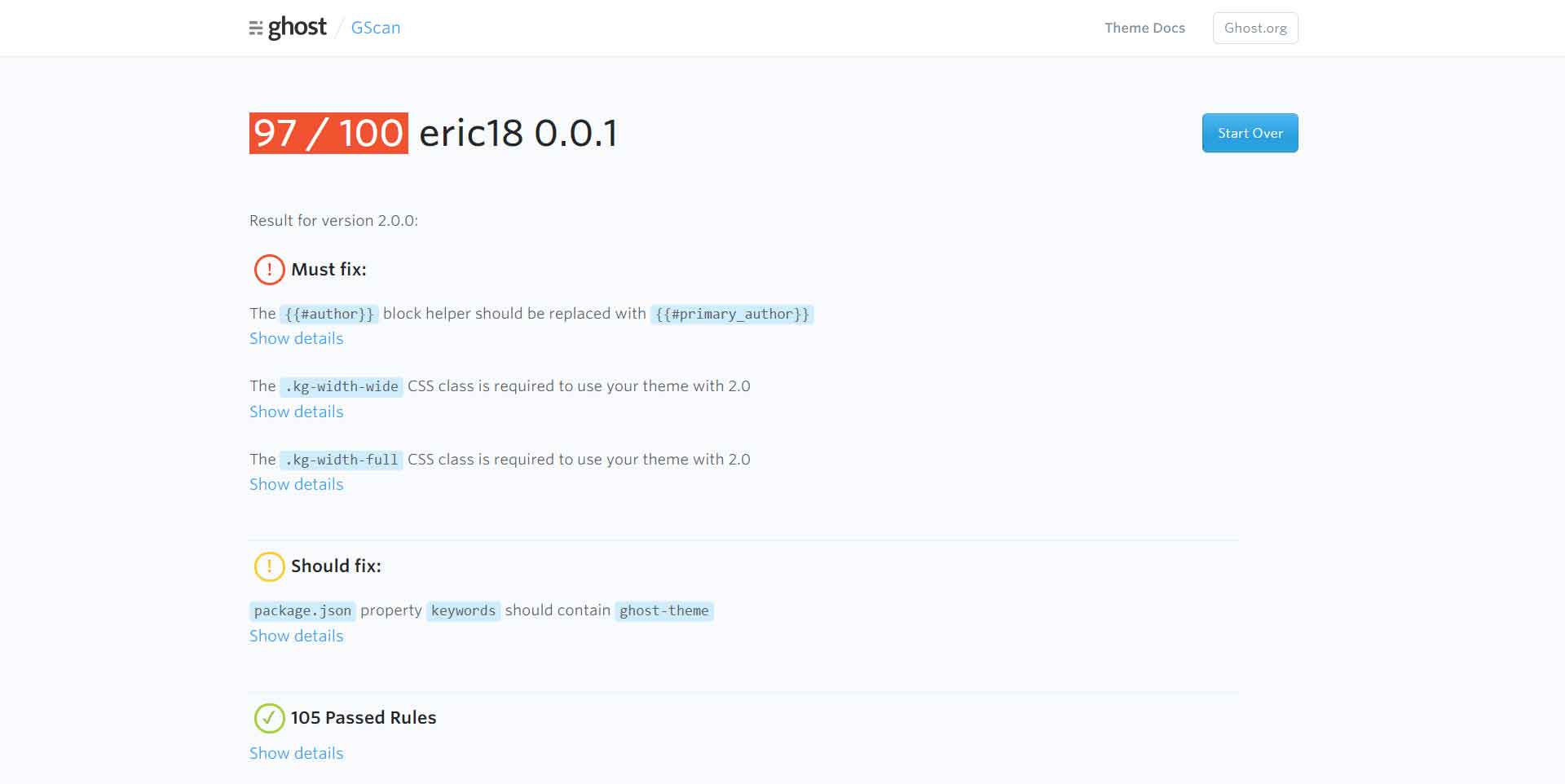 As you can see, it shows a score for my theme as well as additional information about it. Again, during the time I scanned my GhostJS theme for my personal website, it was made primarily for version 1.x compatibility, not for 2.x.
You can see that I had a score of 97/100, but I have 4 issues that I need to fix (3 of them being a required fix).
With that in mind, you now know how to check if your GhostJS theme is compatible with any version of GhostJS by using their free tool in just 5 easy steps!